We are very pleased to have Larry on our team of experienced technicians. Larry grew up in the Charlotte area working on the family's cars on Sunday afternoons with his father. From there his interest in the automotive industry grew. He received a full scholarship to
Guilford Tech in Greensboro, NC for his participation in a hands on competition.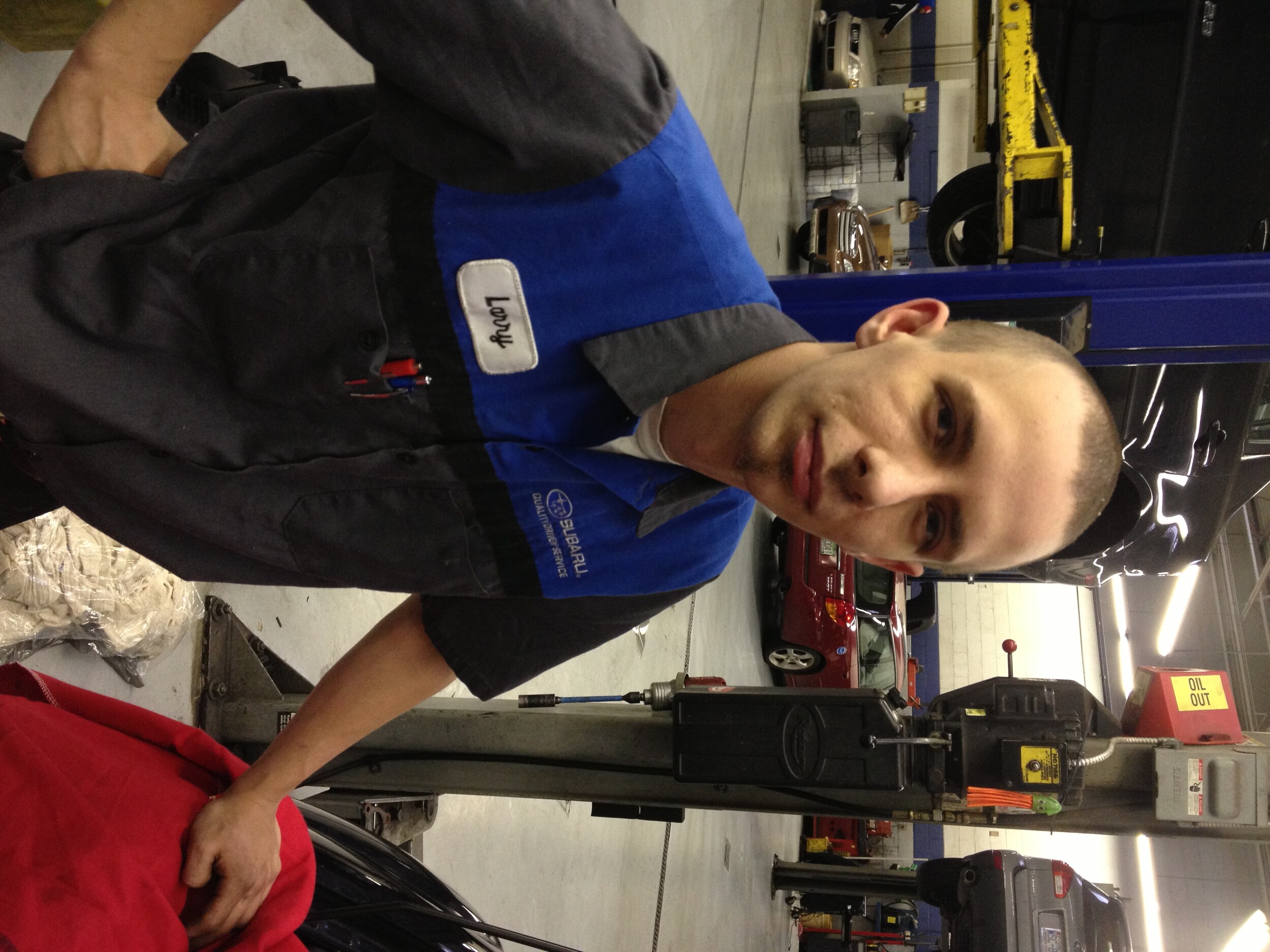 During the automotive competition Larry took 1st place in the state of NC, and placed 17th in the nation. The competition was broken into several elements; a written test, electrical troubleshooting, and a timed section to fix different issues on the vehicle. He was graded on his process used and his accuracy in solving the issues in a timely manner.
Larry received his associates degree in applied science in automotive technology and has been part of our team for the past 2 years. He says he favorite thing about the industry is learning about all the new technology.
What about Subaru does Larry like? "Subaru has the best stability out of any car I have ever driven. When you drive a Subaru on a rainy day through a couple of puddles you see it shine!"
Service Manager David Butler choose to recognize Larry this month because he is a dependable hard-worker who enjoys helping others. "He is a valuable member of our team," says David.