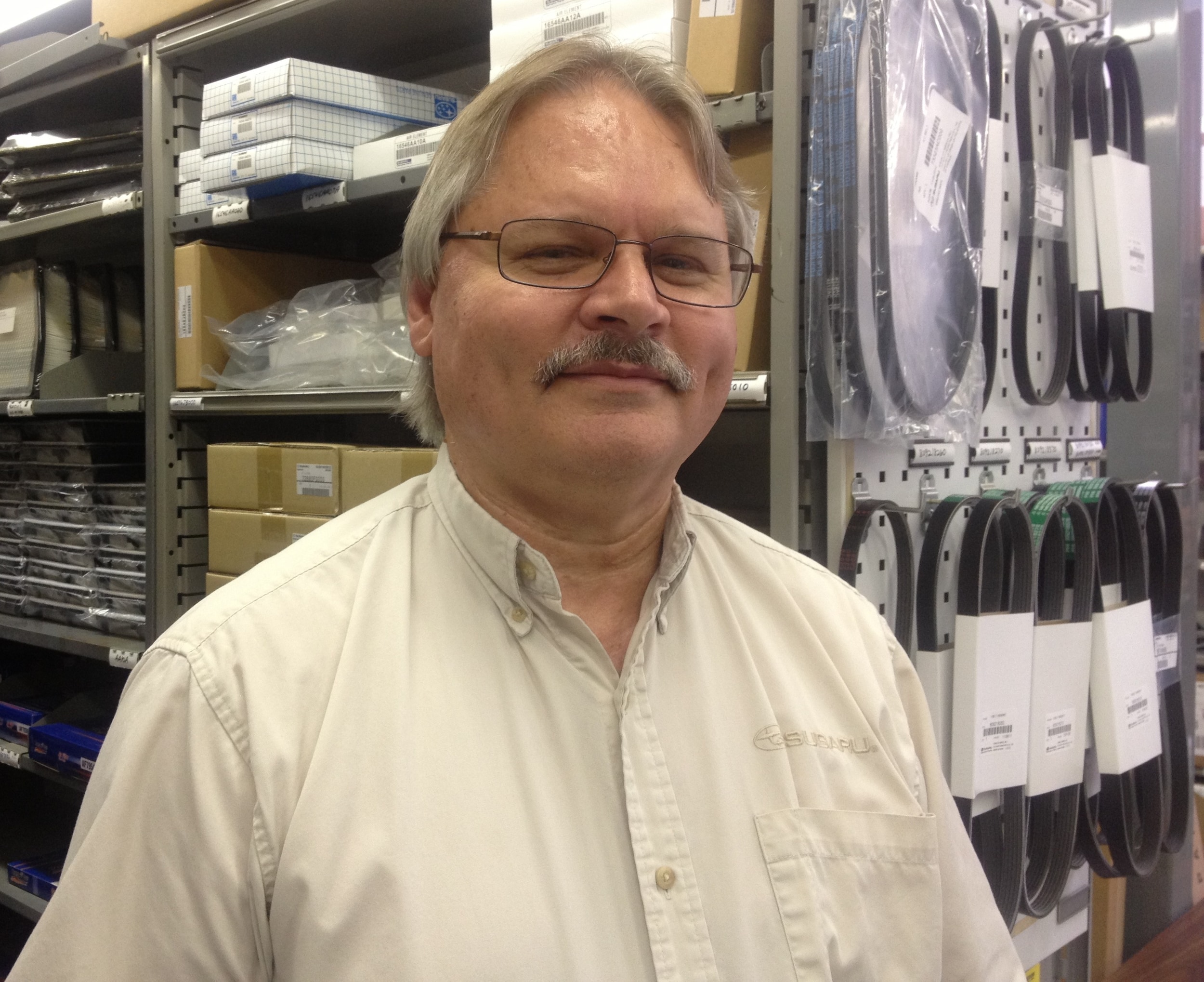 What can we say about the man that has held down our Parts department for the past 14 years? "Ed has done a tremendous job juggling our parts inventory always making sure he has what our technicians need when they need it," say Service Manager, David Butler. Ed's role as our Parts Manager is very significant to the service department, and to our Subaru customers looking for parts or new accessories for their vehicles.
Ed has been in the Parts industry for "my whole life", he says. He enjoys working in the Parts department because, "it's a detailed job which keeps you challenged and focused. I also like being able to help customers solve their problems, whether they are looking for an obscure part for their vehicle or need an accessory to better fit their lifestyle." He mentioned that he likes how Subaru has a wide variety of accessories available.
Beyond working as a Parts Manager, Ed has a wife, two grown children and a grand daughter. He enjoys fishing and camping. "Camping in the mountains of NC was an annual event in my household. I love how the area in the mountains is so remote and cooler in the summer." It should be noted that Ed is a 'real' camper meaning he sleeps in a tent on the ground, no RV or air mattress for this rural family!
Ed was born in Florida and spent a good amount of timing fishing off the Keys. "The best tasting fish I caught was Mahi Mahi off the Florida Keys. We grilled it with some lemon and it was delicious," relates Ed. So, what was the largest fish you've ever caught? "That would be a shark". Wow, how big was it? "Can't tell you I didn't get close enough to see." Sounds like a smart guy!
If you are in need of a part, whether it be Subaru or not, please feel free to call Ed. He can also help you order any Subaru accessory you would like to add to your vehicle.